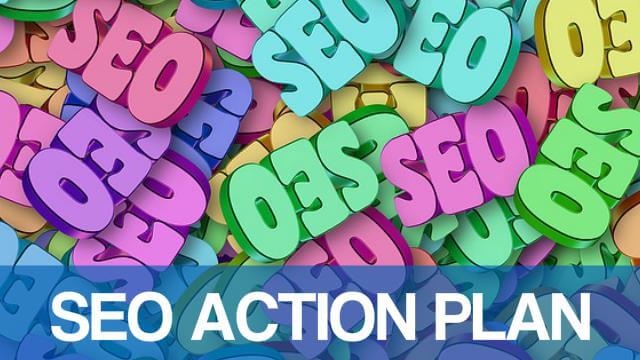 Are you a Litchfield Park business owner who is trying to save a few bucks by handling your own website search engine optimization?
Here's a free SEO action plan to get you started on the right path to boost your search ranking.
In this Free 17 step guide, you'll learn the SEO framework I use to get ranked on Google, Bing and Yahoo.
So whether you're doing search engine optimization in Litchfield Park AZ or in Goodyear AZ, you can follow the same process I use.
Now:
You're probably wondering why I'm giving away my secret sauce, right?
The truth is, once you see the step by step SEO plan, chances are you'll realize it isn't as easy as you thought.
And then you'll let me handle it for you!
Let's get to the plan…
SEO Action Plan (Step by Step Guide)
Here's what you'll learn in my SEO plan:
Research and Analysis
Implementation
More Analysis and Adjusting
SEO Plan Of Action Phase I: Perform Research and Analysis
5 Common SEO Mistakes
1. Strategy development – this is where you need to start. A good planned out strategy is the key to ranking.
2. Target term research – next you need to research which keywords and phrases customers use to search for products and services like yours.
3. Search for related keywords – also know as LSI keywords (Latent Semantic Indexing), this helps search engine understand your content.
4. Establish baseline performance for search terms in all major search engines – this will need setting up analytic account on Google.
5. Assess link popularity and page saturation – this requires not only looking at your own website, but also your competition. What are they targeting?
Analyze link popularity to decide how many of your site's pages are indexed in search engines and how many other sites link to the site.
6. Assess search engine-friendliness of site – Google loves speed and good navigation. Is your website slow and hard to navigate?
Speed and navigation help crawlers from search engines such as Google and Yahoo move quickly through your website. The faster crawlers move, the better the chance of getting all your pages indexed.
7. Review recent site traffic statistics – analytic data help you understand what visitor are finding and how long they are staying on your pages.
How often are you reviewing site statistics/logs to help assess how visitors access your website?
Without doing any research or analyzing any data you are just drifting. A good strategy means your website is targeting a direction or group of users.
If you want shoppers to find your Goodyear Law Office, or Litchfield Park Dental Office or Avondale Real Estate Business, then you will need to focus your website on relevant keywords and phrases.
SEO Plan Phase II: Implement (Test Different Strategies)
8. Identify target pages for optimization – after you've completed your research, you should know which pages are getting the most traffic, or at least showing up in Google search analytic data.
The plan here is to seamlessly integrate your target keywords into your site's pages so that visitor find relevance in your copy.
For example, if you are looking for a SEO in Avondale AZ and you see phrasing relating to Avondale CA, you know this isn't what you want, right?
9. Optimize page copy – use keywords to help with relevance but do not over do it. This is known as keyword stuffing and search engines, especially Google will penalize your website if they feel you are over optimizing your content with the same keywords or phrases (Use LSI keywords to balance the copy).
The trick is to edit page copy to sounds like spoken English, not a college essay.
10. Linking strategy (internal and external) – this is a touchy topic and I can only say to walk carefully here.
Review internal linking structure to find opportunities for inserting key terms to be used as anchor text leading to other pages on your website. This also helps search engines crawl your site's pages.
The best way to get external links is to post shareable content that other bloggers link to. Lists are great for getting links since many bloggers don't have time to make their own list post, so they will link to related lists to help with their own SEO.
For example, a list post of handy tips to help sell real estate in Glendale AZ will draw attention and links from other related blogs with similar content.
11. Page formatting and applying header tags – this is also known as on-page SEO and is where I spend a lot of time and effort.
Using header tags (e.g. H1, H2) with an interesting tagline for headings and subheadings will help make sure that keywords receive SEO juice.
12. Format page titles and meta tags – more on page SEO.
Make sure that the titles of the optimized pages are strategically created to integrate keywords and that they appeal to visitors.
The proper formatting of meta titles, keywords, and description tags ensures that key terms show up on the search engine results page (SERP).
13. Manually submit pages to targeted search engines and/or directories – don't rely on chance to get your pages crawled by spiders.
Your site pages may already be indexed in major search engines, such as Google, Yahoo Search, and Bing. However, if they aren't, then there are ways for submitting your site
to these engines manually. Here are links to Google Search Console and Bing Webmaster Tools.
It can take weeks or months before your pages are indexed, which is why a search engine-friendly linking structure is important. But the benefit is once crawlers start finding your pages then any new pages you add should automatically be found by the search engines.
Here's a good video to show you more about Google webmaster tools…
Creating an SEO Strategy
14. Other linking strategies – do not buy links!
Here are a few more tips for building links:
Join forums and reply to questions
Post videos on YouTube
Do guest posting
Post comments on blogs
SEO Plan Phase III: Analysis (Keep Improving)
15. Search Engine Monitoring – Once you've taken care of basics it's just a matter of continuing to check and make tweaks here and there.
Following the Phase II implementation process, you will need to monitor the data collected by search engines. When you see an opportunities to make improvements show up on webmaster tools or analytic data, make a tweak.
For example, in Google Search Console you might see the keywords you are targeting finally start to get search impressions. Once this happens, you can focus attention on helping these terms get a better ranking by adding more content with these terms or building internal or external links with the same or LSI terms as the anchor text. Careful though, because this is tricky and can cause more problems than it's worth!
16. Post-optimization reporting – learn to use webmaster tools and other analytic tools for creating reports.
Once optimized pages have been properly indexed by the search engines, a post-optimization report that shows your progress is needed.
17. Analysis of progress – SEO is ongoing…
After evaluating your new search engine positioning for your money terms, you'll want to continue to check progress and make tweaks to your website as required until your website generates traffic from Google and Bing for keywords that drive sales. Sounds easy, right?
This all begins with site verification…watch this video for help.
Google Site Verification
What's next?
If this SEO plan of action sounds like work you want to handle yourself then the sooner you begin the sooner you'll start to see results!
Did you find this useful? If so, I recommend reading SEO Services in the Litchfield Park (How Can SEO Help My Business?).