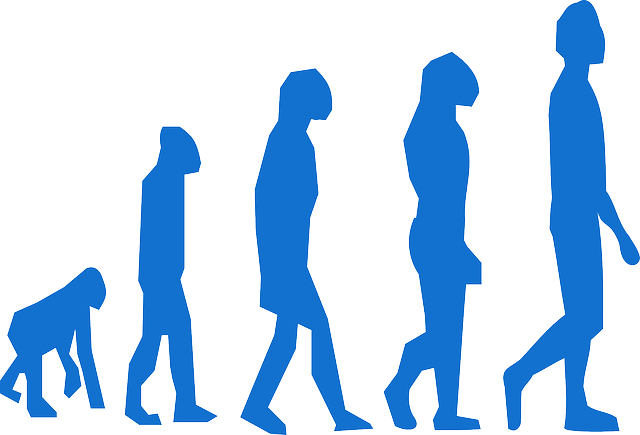 Like so many others, I dreamed of having a popular blog that makes thousands of dollars in affiliate revenue selling software tools and books on how to blog like a pro and do smart affiliate marketing…
… but the evolution of SEO  has changed things since 2006 – 2008 when most of today's A&B list bloggers started.
SEO 2006 – 2011 (2011 – 2012 were the transitional times)
Here's a picture of what it used to take to start a blog and within a few months have 1000's of people visiting your site clicking adsense ads.
A couple of pans, strainer, hand tools and a little bit of luck was enough.
Fast forward time…
The second picture below (huge truck and backhoe)  illustrates what it takes today – 2013 and beyond – after all the changes that have been going on with Google and Bing to cut out all the garbage and spam that inhabits 95 out of 100 search results (or SERPs).
My point being…
It's no longer as easy as buying and reading someone's how-to build a blog eBook.
Then picking a couple of keywords that match the domain name and BINGO!
SEO 2013 – and beyond…
If you're planning on starting a serous blog for your business, you will need to spend hours upon hours writing content (or paying a Pro to do it).
And not just any content – it has to be top notch and have proper keywords and on page SEO formatting…
…and not too much … but not too little (your guess is as good as mine).
Then you'll need inbound and outbound backlinks…
…but not too many…
…and not for the same keywords…
…and not too often…
…and not from low ranking sites otherwise you will get penalized.
Then you'll need a CMS like WordPress…
…but it has to be hosted on a fast server…
…and the pictures and media need to be hosted on another system (CDN) so they don't slow down page loads because Google won't index all your site if the pages load slower than 3 seconds otherwise you'll get penalized again…
Then you'll need to invest in a SEO optimized theme that is optimized for faster page loads and more SEO tweaks such as integrating all the plugins into the theme (optimization of optimization).
Then you'll have to learn how to write titles and meta descriptions that are SEO friendly and catch attention in the event your link does get ranked high enough in SERPs for searchers to find you and click it.
Not finished yet!
Then you'll need to captivate your audience if you ever do get any by interacting with them on comments and social networks.
Speaking of social networks…
Then you'll need to set up a FaceBook (fanpage), Twitter and Pinterest site and don't forget Google Plus so that you can be anywhere and everywhere, anytime.
You think I'm joking – I'm not!
Then (and only then) you can publish a blog about your business, hobby or passion and maybe if you're lucky and there isn't 100,000 other people (or affiliate marketers) competing for the same topics, you may get a few visitors and comments.
I almost forgot…
Your content needs to be over 500 words per post…
…and not have too many of the same keywords or phrases…
…and it can't be copied from another source…
…and it has to have pictures with alt tags and include a couple of links to related blog posts (yours or someone else's).
Conclusion:
Think of the gold or oil rushes, or looking for dinosaur bones decades ago…
Once upon a time anyone could find it (or them) without doing more than sticking a shovel in the ground in the right location.
We admire these people but in all reality they were just fortunate that someone didn't get there before them.
But – if you were one of the LUCKY one, you could write books about how you did it and get thousands of people to follow you because – YES – you were the LUCKY one!
The same is true today about SEO and the result will be the same today for anyone just starting their search for gold, oil, bones or building a popular blog (same as winning the lottery).
The evolution of SEO has turned search engine optimization into a full time business that requires teams of people, advanced SEO tools, lots of money (for salaries, hosting, and subscriptions)…
…and connections.
All to move a search result link for your West Valley Business blog from the +250 position into the top ten search results where people can find you.
Sorry if this post was a rant but this is the price we now have to pay for SERPs, which is why I love what it do at ChezWebs!
Let me focus on SEO so you can focus on your business.
Next up, check out my SEO predictions…