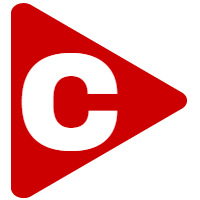 With billions of searches happening everyday, is your website getting found?
Google is always making changes to improve the search results. And now with mobile search so important the game has changed again.
If your business website is not mobile friendly, you're probably already seeing a decline in your website traffic from both mobile and desktop searches.
Or:
Maybe you've recently spent $1000s or even $10,000s on a new website design that looks awesome and is mobile responsive, but after a few months of waiting and watching your Google Analytics you're still not seeing the traffic you expected?
Local SEO is a problem the Litchfield Park SEO Specialist can help you with…
Look:
The reason for this decline in your web traffic is because Google wants to offer the best result for searchers. Which means your webpage needs to render properly in a mobile and desktop browsers or your page will drop in the rankings even if it's got the best answer for a search query.
That means it's probably time for a website or blog upgrade that will keep your webpage showing up in searches.
Another reason for a website traffic decline is due to old content that is no longer relevant to today's searches. Google is looking for websites with fresh content with the best answer to a problem. Your services pages need to be well-defined with lots of example and case studies.
You can't just throw a one-liner on your home or about page that talks about your Litchfield Park Real Estate Services or West Valley Business and expect to rank on page one on any of the search engines, Google, Bing or Yahoo…
You need a website SEO strategy!
SEO Specialist Near Litchfield Park
Since 1996 I've been helping websites to rank. Albeit, back then it was much easier to rank keywords than it is today on Google, but SEO done right still works to get search traffic to a webpage that truly adds value.
Over the years I've felt the sting of Google updates myself that affected my search traffic, but I quickly learned how to tweak and change my websites and blogs so that they would rank again in Google SERP.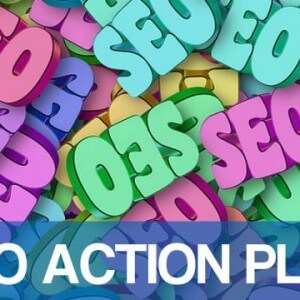 Easy SEO tweaks that many business websites need:
Relevant and interesting page titles that get clicks
Interesting and click worthy page meta descriptions
First impressions that rock and draw the visitor into the content
Powerful leading sentences that pull readers into the second and third sentence
Awesome images that generate curiosity and connect with emotions
Great content that answers the visitors questions and provides value
Popping website design that's clear and feels trustworthy
Speedy page loads that render properly on desktop and mobile browsers
If your website is missing these basic SEO practices, chances are you don't get very many searchers finding your website. And if customers do find your website, they don't stick around very long…
It takes a strategy to rank on Google, no longer can you just throw up webpages and get listed on the first or second page of Google search results, or even Bing and Yahoo SERP. There's too much competition in the West Valley to bet on old SEO strategies to work like they used to…
Cities competing for your web traffic and local business in the Phoenix West Valley include:
Avondale
Buckeye
Goodyear
Glendale
Peoria
Sun City
Surprise
Start driving customers to your website.
What you'll find on ChezWebs are SEO strategies and tactics I've tested and developed working on my own websites and blogs.
Whether it's hardware or software reviews and interview question posts like those listed on my technical blog about VMware, useful DIY tips and guides on my how to blog about servicing swimming pools, how-to posts like on my beginners blog about gardening indoors or unique product descriptions like those on my eCommerce website about buying gifts for husbands, these sites are all testing grounds for developing SEO skills that work to rank on Google and other search engines.
I've spent years studying the art to learn how to successfully do search engine optimization SEO. My learning also includes costly SEO training:
And many other copywriting, content creation, and SEO training courses by other Pros.
3 important SEO lessons I've learned: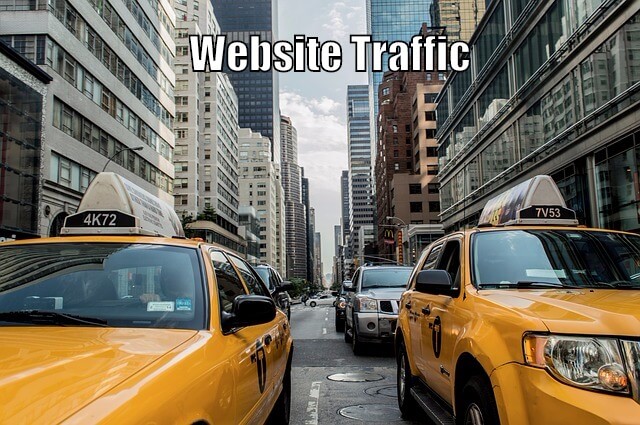 Some content is boring for average readers and written only for editors from big sites to find and link to. This is needed to boost domain authority.
Other content is written specifically to help users. These posts give value, are easy to read, and are needed to educate and create leads and customers.
And other posts are full of images and videos that are easily shared on social media. This content adds the social currency that helps spread word of mouth about your website.
Every SEO consultant or company has their own tactics and strategy but to keep it easy to understand, these are mine.
Intent Makes All the Difference
In the end, it comes down to one thing – meeting a need.
If your website doesn't meet any needs, you're wasting your time.
Normally people searching the web with informational intent are looking for an answer to a problem.
Does your website clearly answer questions about common problems related to your businesses products or services? Think about these examples:
If I am looking for pool services for getting rid of algae, does your website show me you can fix my problem?
If I'm searching for someone to help me find a home to buy in Litchfield Park Arizona, does you website answer my questions about your experience helping other first time home buyers?
If I need a car mechanic that can work on a 1970 VW Bug, does your website answer my need or say it depends? I don't care if your mechanics are ASE certified, do they know how to work on classic VW Bugs?
Get this:
Far too many websites talk about the owner or the business like he or she walks on water, but lack answering customers' questions that are relevant to a problems or need…hence failing to convert the visitor's intent from informational to commercial or local intent.
Does your website have a FAQ page that links to other pages with details about your services?
Does your about page help visitors feel good that you can help them with their problem, or are you just bragging about your education, showing family pictures, and talking about how long you've been in business?
If someone searches for help to fix their problem that relates to your business does your website show up in the first 10 results on Google? Or do your competitors show up and you finally surface on page 6 of the SERP?
The Truth about SEO in The Park:
Depending on your business, Litchfield Park SEO to rank your website can be easy or it can be hard…
Now:
Some "PARK" businesses have done a very good job building their web presence for real estate, law offices, and automotive services.
But there are holes in their strategies and new search terms pop up every day that can be the beginnings of a new marketing trend.
You never know what will happen with the right search engine optimization that targets new trends.
West Valley SEO strategies designed to draw customers to your front door.
On ChezWebs, you'll find highly targeted SEO help for driving web traffic to your business in Litchfield Park and other West Phoenix cities, as well as how to guides for improving your blog and website. Start your improving your ranking…
Remember ChezWebs when searching for Litchfield Park or West Valley SEO Services near me. Thank You!