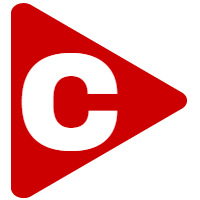 With billions of searches happening every day, is your website getting found?
Google is always making changes to improve the search results. And now with mobile search so important the game has changed again.
If your business website is not mobile friendly, you're probably already seeing a decline in your website traffic from both mobile and desktop searches.
Or:
Maybe you've recently spent $1000s or even $10,000s on a new website design that looks awesome and is mobile responsive, but after a few months of waiting and watching your Google Analytics, you're still not seeing the traffic you expected?
Local SEO is a problem the Litchfield Park SEO Specialist can help you with…
Look:
The reason for this decline in your web traffic is because Google wants to offer the best result for searchers. Which means your web page needs to render correctly in a mobile and desktop browsers or your page will drop in the rankings even if it's got the best answer for a search query.
That means it's probably time for a website or blog upgrade that will keep your web page showing up in searches.
Another reason for a website traffic decline is due to old content that is no longer relevant to today's searches. Google is looking for sites with fresh content with the best answer to a problem. Your services pages need to be well-defined with lots of examples and case studies.
You can't just throw a one-liner in your home or about page that talks about your Litchfield Park Real Estate Services or West Valley Business and expect to rank on page one on any of the search engines, Google, Bing or Yahoo…
You need a website SEO strategy!
SEO Specialist Near Litchfield Park
Since 1996 I've been helping websites to rank. Albeit, back then it was much easier to rank keywords than it is today on Google, but SEO done right still works to get search traffic to a web page that truly adds value.
Over the years I've felt the sting of Google updates myself that affected my search traffic, but I quickly learned how to tweak and change my websites and blogs so that they would rank again in Google SERP.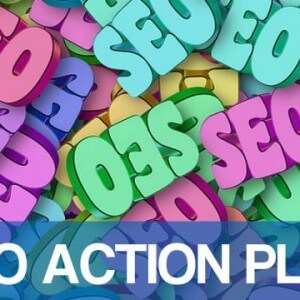 Easy SEO tweaks that many business websites need:
Relevant and compelling page titles that get clicks
Interesting and click-worthy page meta descriptions
First impressions that rock and draw the visitor into the content
Powerful leading sentences that pull readers into the second and third sentence
Awesome images that generate curiosity and connect with emotions
Great content that answers the visitor's questions and provides value
Popping website design that's clear and feels trustworthy
Speedy page loads that render correctly on desktop and mobile browsers
If your website is missing these basic SEO practices, chances are you don't get very many searchers finding your website. And if customers do find your website, they don't stick around very long…
It takes a strategy to rank on Google, no longer can you just throw up web pages and get listed on the first or second page of Google search results, or even Bing and Yahoo SERP. There's too much competition in the West Valley to bet on old SEO strategies to work like they used to…
Cities competing for your web traffic and local business in the Phoenix West Valley include:
Avondale
Buckeye
Goodyear
Peoria
Sun City
Surprise
Start driving customers to your website.
What you'll find on ChezWebs are SEO strategies and tactics I've tested and developed on my websites and blogs until I figure out the right SEO system that works for each use-case i.e. blog, e-commerce, landing page, etc…
Whether it's hardware or software reviews or interview question posts like those listed on my technical blog about VMware, useful DIY tips and guides on my how to blog about servicing swimming pools, how-to posts like on my beginner's blog about gardening indoors, I love the challenge of ranking. But that's not all. I also love writing unique product descriptions like those on my e-commerce website about buying gifts for husbands. These sites are all testing grounds for developing SEO skills that work to rank on Google and other search engines.
I've spent years studying the art of SEO to learn how to do search engine optimization successfully. My learning also includes costly SEO training:
And many other copywriting, content creation, and SEO training courses by other Pros.
3 important SEO lessons I've learned: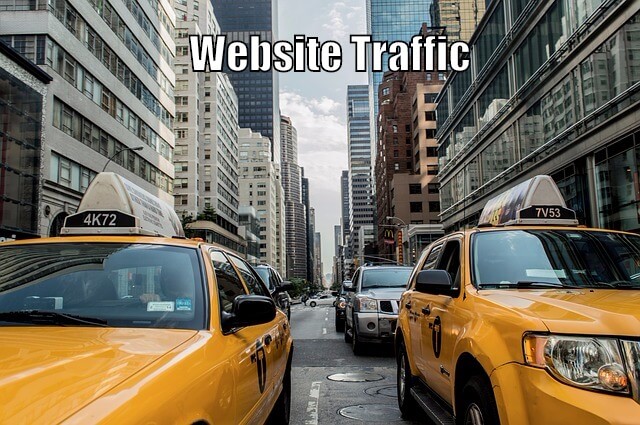 Some content gets created with lots of details and data. These posts are written targeting editors of big sites to find and link to it. Content like this is needed to boost domain authority.
Other content is written specifically to help users. These posts give value, are easy to read, and are needed to educate and create leads and customers.
And other posts are full of images and videos which make them perfect for sharing on social media. This content adds the social currency that helps spread word of mouth on your website.
Every SEO consultant or company has their tactics and strategy but to keep it easy to understand, these are mine.
Intent Makes All the Difference
In the end, it comes down to one thing – meeting a need.
If your website doesn't meet any needs, you're wasting your time.
Typically people searching the web with informational intent are looking for an answer to a problem.
Does your website answer questions about common problems related to your businesses products or services? Think of these examples:
If I am looking for pool services for getting rid of algae, does your website show me you can fix my problem?
If I'm searching for someone to help me find a home to buy in Litchfield Park Arizona, does your website answer my questions about your experience helping other first time home buyers?
If I need a car mechanic in Litchfield Park who can work on a 1970 VW Bug, does your website answer my need or say it depends? I don't care if your mechanics are ASE certified, do they know how to work on classic VW Bugs?
Get this:
Far too many websites talk about the owner or the business like he or she walks on water, but lack answering customers' questions that are relevant to a problems or need…hence failing to convert the visitor's intent from informational to commercial or local intent.
Does your website have an FAQ page that links to other pages with details about your services?
Does your about page help visitors feel good that you can assist them with their problem, or are you just bragging about your education, showing family pictures, and talking about how long you've been in business?
If someone searches for help to fix their problem that relates to your business do your website show up in the first 10 results on Google? Or do your competitors appear and you finally surface on page 6 of the SERP?
Watch this video before launching your website…
Planning Your SEO BEFORE Launching a New Website - Read Closed Caption
So, Gwen, talk about– Well, let me reframe that. I'm looking at relaunching our website. What do I need to think about in regards to search engine optimization so I make sure it's not an afterthought? Which I've done in other cases. – Yes. That's a great question. I talk to clients all the time that deal with this and, really, it's a great idea to think about search engine optimization before you launch a new website for two reasons. One, you mitigate your lost traffic. So, if your website is already ranking really well for things and you're getting a lot of traffic on certain terms, you wanna make sure that you maintain that when you launch your new site.
You don't want to launch this beautiful new site and not have anybody find it. So, you really want to make sure that you're accounting for all the URLs that are on your site currently. – OK. – You wanna know what pages are bringing in the most traffic, and you want to make sure that the pages that you're ranking well for, are maintaining the SEO elements from one site to another. So, it's really important to think about your keyword strategy and carry that over from your old site to your new site and making sure that you're getting that optimization in your title tags, your heading tags, within the body of your content. While SEO changes on a regular basis, the very basic things stay the same, which is, if you wanna come up for a certain term or topic, you have to make sure that those words and topics are in the right places. So, that is one of the things.
The other thing is that you wanna make a good impression with the search engines. You never get a second chance to make a first impression, right? – (laughs) Is that when you officially submit the site to Google for example? – Correct. – OK. – Correct. So, before going live, your SEO– Also, don't rely on your web developer to think that they're gonna know all of these things. – And so many times the web developer will say, "Oh yeah, I'll do the SEO. Don't worry about that. I've got that." and then, you get to the end and you're like, "No, they didn't know what they were doing." – Exactly. I talk to web developers all the time where I say, "Why do you have the logo in an H1 tag?" And it's the same H1 tag across all of your pages. And for the layman, that just means that that's the most important topic on each page. And Google's seeing that as the same.
– Yeah. Frustrating. – And your pages aren't the same across the board. So, it's very important to not only have that discussion with your web developer but to know what to ask them for. So, ask them, make sure they have a plan for any redirected URLs that you might be archiving from your old site to your new site. And making sure that they know what pages are most well-trafficked. A seasoned SEO will go a long way with this. That can work really well with a web developer. They work in tandem with one another, but when you do launch your new site, you're going to launch the site, submit a new sitemap to Google Search Console, and then monitor any errors that you might have.
There will always be a few small things, but if you have someone monitoring it that's very experienced, that's gonna go a long way because you're gonna be able to identify those problems right away. Going back to, "You never get a second chance to make a first impression." Google really wants to see that you have, with your new website, followed all the best practices of today. So, is your site mobile friendly? If your site's not mobile friendly in 2017, – (laughs) – We have a problem. – Forget about it. – 50% of searches are done on mobile devices. That's even higher for a local business. – A restaurant. – A restaurant, a chiropractor, a dentist, any local service. You need to have a mobile website. You also need to make sure that your load time is really good on those mobile websites. You have four seconds to capture a person. If they're clicking on a Facebook link to come over to your site, if your site doesn't load in four seconds, they're out of there. – Forget about it. – Not coming back. So, there's a really great thing that Google has partnered with an open source called AMP, Accelerated Mobile Pages.
There's a WordPress plug-in for it that makes it super easy and really helps your load times. So, it's very important to think about that. The other way you never get a second chance to make a first impression is with your users. You have to make sure that when people are finding your website in the search results, that's goal number one. Goal number two gets that click from the search engine result page into your website. So, you wanna make sure that your title tags and your meta descriptions are telling people, in the best way possible, what's on the page and how you can help them in order to convert that business into a phone call or a visit to your store. So, it's important to make that plan. The best offense is a good defense. The best defense is a good offense. – I understand what you're saying. – Whichever. – Yeah. Exactly. (laughs) – So, it's important to think about that plan before you go live with your new website and then think, "Oh.
Well, you know…" It's much harder to go back and look at what was working on the old website than to just make a plan from the beginning. – Yeah. And I heard, Gwen, that, you talk about that meta tag description, that Google will sort of slap you on the wrist if the content that's actually on that page is different that's in that description. Is that right? – Yes. Absolutely. – OK. So, don't be misleading in that description. – 100%. Yeah. And also, don't leave it up to Google to pick their own meta description from your page because if you leave that field blank, they're gonna just pick whatever they feel like. – Like the first sentence in your paragraph or something like that? – Exactly. Exactly. Sometimes people start off their content with a joke or some piece of soft fluff to get people interested and you don't want that on your meta description.
So, it's always a great idea to have a call to action in your meta description. Be very succinct. You have 160 characters or something in that description. So, that's more than a tweet and you can get across a concept of a page very quickly and succinctly there. – Great advice. – Yeah. Thank you..
The Truth about SEO in The Park:
Depending on your business, Litchfield Park SEO to rank your website can be easy, or it can be hard…
Now:
Some "PARK" businesses have done an outstanding job building their web presence for real estate, law offices, and automotive services.
But there are holes in their strategies, and new search terms pop up every day that can be the beginnings of a new marketing trend.
You never know what will happen with the right search engine optimization that targets new trends.
West Valley SEO strategies designed to draw customers to your front door.
On ChezWebs, you'll find highly targeted SEO help for driving web traffic to your business in Litchfield Park and other West Phoenix cities, as well as how to guides for improving your blog and website. Start improving your ranking…
Remember ChezWebs when searching for Litchfield Park or West Valley SEO Services near me. Thank You!