Are you debating whether you should join the affiliate marketing gold rush?
Then, you're in the right place…
Because in this easy-to-follow guide, we'll go over Amazon affiliate marketing for beginners and how you can start making money online with affiliate websites.
We'll also unpack 11 essential PROs and CONs; then wrap up answering frequently asked questions.
Let's start with:
 The #1 question on your mind… 
Can someone still make money with an Amazon affiliate website?
Yes!
That's right – you can make money with just a website using Amazon affiliate links.
And get this.
You don't need to be a YouTube or Podcast Rock Star for it to work.
Don't get me wrong, it does take a unique type of strategic website design, hours of writing epic content, and lots of heart before it starts paying off…
Although the truth is, most newbies give up before the checks from Amazon start rolling in monthly…
Why?
Unfortunately, we've all read the stories about overnight affiliate marketing millionaires who started before Google changed the game with Panda and Penguin so when their website isn't raking in bunches of sales they get depressed and quit.
Look:
In a minute I'm going give you a shortcut that could save you years of trial and error figuring out how to find products, writers, website designers, and SEO experts…
Because in today's competitive affiliate market there's no perfect system to build an affiliate website – but there are some methods that work better than others.
Turning a Rough Amazon Affiliate Start into a Success…

If you've been trying to figure out how to build Amazon affiliate sites, but things aren't working out, then chances are you'd be interested in learning about the shortcut I mentioned earlier.
Human Proof Designs is a service that focuses on teaching you the nitty-gritty of affiliate marketing, and also, provides you with ready-made Amazon affiliate websites, custom-made sites, keyword research, professionally-written content and so forth.
It's the perfect solution for anyone who has had a rough start or doesn't have the time to waste creating product reviews and then wait around for traffic from Google…
For over a year now, I've been applying the lessons I've learned from listening to Dom's podcast, reading his blog, and applying the training I purchased to improve my niche websites.
Listen:
Think about this.
You're a beginner starting a DIY wood craft project for the first time.
Do you think it'd be helpful to know someone who could tell you about tools and materials that would help you get started?
Likewise, trying to figure out affiliate marketing on your own is also tricky if you don't have someone to guide you through:
Keyword Research
Article Writing
Link Building
 3 Keys to Affiliate Success 
This applies to new or existing niche sites.
#1. Choosing the Right Keywords
If your current affiliate marketing strategy doesn't take keywords seriously, then you're shooting in the dark.
Keywords are what determine whether your site will be found by people looking for the stuff you'd like to market.
It takes experience, systems, and the best keyword software to find money words and phrases with low competition.
#2. Writing the Right Content
You've probably heard, countless times that CONTENT IS KING.
But what can you do if you don't have the time to scour the internet for the latest information to write informative and helpful articles.
Do you think Google will promote a poorly written post?
#3. Building the Right Links
Link building is the glue that holds SEO together.
However, as a beginner, getting quality, authoritative links can get tricky.
The thought of going to the black-market might hit you, but then upon further prodding, you discover just how much Google loathes websites that use illegal methods of acquiring links.
And yet, you need links to get your articles moving up in Google SERPs.
Listen:
These are all key reasons why some systems work better than others…
So before you spend your time and money building a website, it's probably a good idea to think about your investment before you start.
Or, you can use the shortcut and have someone like HPD build the niche site for you.
Amazon Affiliate Marketing For Beginners
---
 

PROs and CONs of Amazon Affiliate Marketing

 
Amazon affiliate marketing is probably one of the easiest ways to earn a passive income online – except for the fact that you have to also put up with downsides, as well.
So, before you rush to get your niche site up and running, it would be a good idea to consider these 11 affiliate marketing PROs and CONs.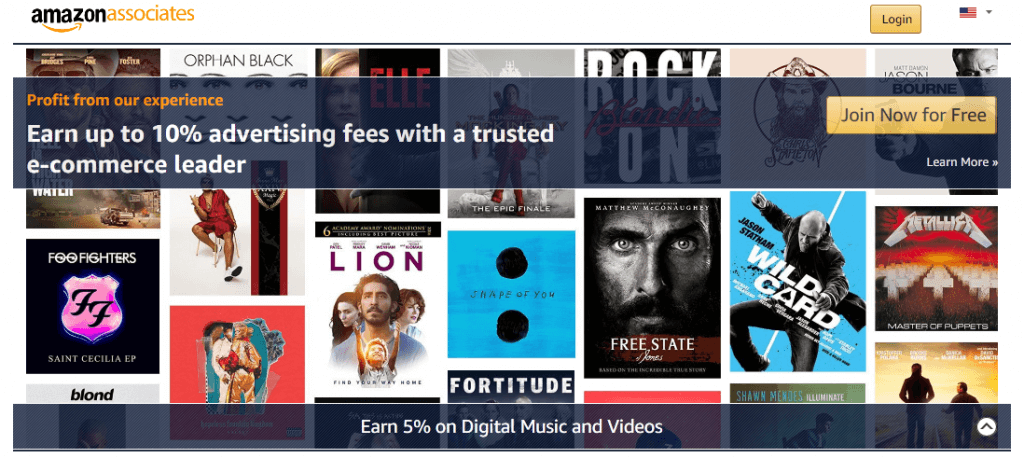 The PROs
#1. Easy to start
Registering for the Amazon associates program is probably one of the easiest things you can ever do on the internet.
It takes only a few days for new applications to be approved and as long as you have a good website or mobile app, the chances are that your application will automatically be accepted.
#2. Endless products to promote
This eCommerce giant is home to virtually all products you can think of buying.
The sheer variety of items available on Amazon gives you the freedom to choose a niche you're 100% comfortable building.
Whether you're into fashion, jewelry, video games, electronics, supplements, books or anything – you name it – this platform has all the resources you may need to explore your passion.
#3. A wide range of marketing tools
Once you create your associates' account, you'll enjoy access to a link tool that you can use to create either plain text, image or text+image affiliate links.
What's more, if you've set up your site using WordPress, there are dozens of Plugins available to make your affiliate marketing journey smoother.
#4. Timely payments
If you've ever used one of those nondescript affiliate marketing programs out there, the chances are that you have an idea how difficult it is to get paid.
Fortunately, that's not the case with Amazon as payments are processes strictly within a 60-day period from payday.
#5. Excellent reporting tools
The reporting tools furnish you with all the details and data to track your sales.
So, whether you're looking for information on the number of clicks your campaigns have delivered or how your traffic is converting, all you need to do is visit the stats section.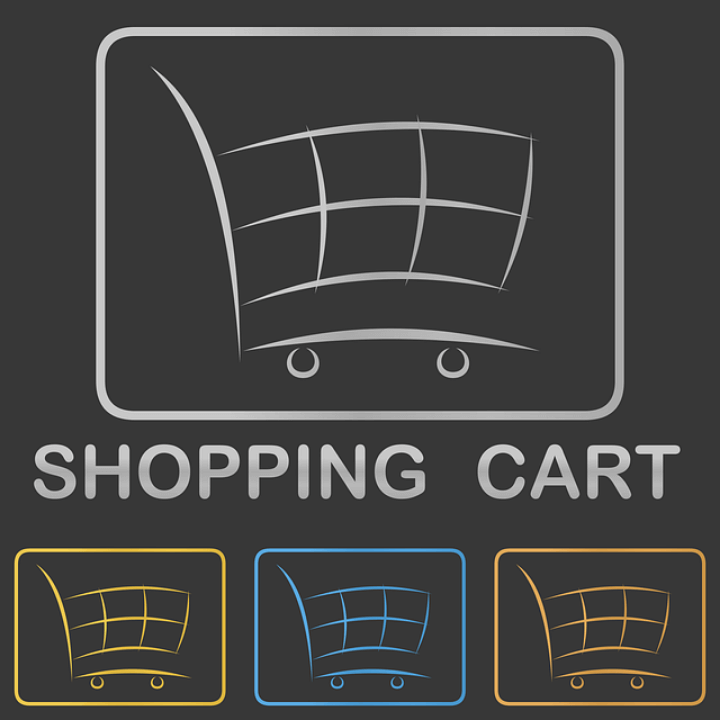 #6. Amazon is a trustworthy brand
Amazon is one of the most trusted brands in the online world. So, by aligning your niche site with them, you'll likely also to earn more trust from your visitors.
#7. Long-lasting cache
Although the affiliate link juice (cache) is meant to last for 24 hours, you can extend that to 90 days by using select "Add to Cart" links.
Once again, there are dozens of tools (e.g., EasyAzon plugin) that you can use for this purpose.
The CONs
#9 Limited payment methods
Limited payment methods are a headache for affiliates located outside the US or UK because Amazon doesn't send direct bank deposits overseas.
That, therefore, leaves one with two other alternatives – Gift Card or Check payment.
The gift card limits you to spending your affiliate income on Amazon products while the check takes quite long to arrive.
#10. Varying commissions
Different products attract different commissions. This might be an issue mainly if your niche of choice draws an unfavorable commission rate.
For instance, the video games niche attracts a small 1% commission which is quite low compared to the fashion industry that rakes in a 10%.
#11. Strict terms
Amazon has some punitive laws in place.
While these rules are meant to create an even ground for everyone, they might work against you if you're not keen enough.
For instance, your account may get blocked for failing to make a sale within the first 90-days of creating it.
Also, they don't pay you a commission if someone (let's say a relative) buys a product through your link and sends it over to you.
It's not clear how they track this, but the fact is that as long as you're the one who is going to use the product, they'll never give you a commission for it.
Final Thoughts about the Pros and Cons
Overall, the merits heavily outweigh the demerits as far as Amazon affiliate marketing pros and cons are concerned.
All you need to keep in mind is that while this platform presents you with an opportunity worth exploring, it also comes with its fair share of challenges as well.
We'd encourage you to focus more on the positives but at the same time take note of the downsides.
Amazon Affiliate Tutorial
---
 

Amazon Affiliate Marketing FAQ

 
How do I become an Amazon Affiliate marketer?
To enroll as an Amazon Affiliate, you'll need to log in to your Amazon account (or register if you don't have one already).
Once logged in, you'll only need to scroll to the bottom of the page and click on the "Join Associates" link.
The rest of the process is as simple as populating a few forms with your details, e.g., name, address, state, contact information and zip code.
Do I need a website to become an Amazon Associate?
Yes. It is critical for you to have a website, mobile app or blog to enroll as an Amazon Affiliate.
You can make a free website or blog through platforms such as WordPress or Blogger.
However, if you want to make the most out of this opportunity in the long-term, it'd be a good idea to go for a professionally built website.
How will I get paid?
There are three ways to get paid. The first option is through the Amazon gift card – which means you'll get an eCard that you can use to shop for products on Amazon. The second option is through direct bank deposit.
Worth noting, however, is that currently, this option is only available to US and UK based affiliates.
The third option (recommended for affiliate marketers out of the US and UK area) is by check.
The check is usually sent via postal mail.
How much will I get paid (amazon affiliate earnings)?
The pay varies depending on the kind of products you sell and how many sales you make over a given period.
Video games and video game consoles attract a 1.00% program fee rates (the lowest).
Outdoor gear and tools attract a 5.50% commission.
Digital video games, Amazon fashion items (women, men, and kids), and Amazon Coins attract a generous 10.00% commission (the highest).
Once again, the amount you make entirely depends on the volumes of sales you're able to achieve and the niche you pick.
How do I get people to purchase through my affiliate links so I can earn a commission?
There are quite a few things one needs to do to get their first sale – and hopefully many more sales after that.
Armed with a website and Amazon Associates account, all one would need to do is create content around their niche of choice.
Also, it's recommended to add affiliate links through either images or anchor-text (hyperlinked text) to this content.
Once that's done, the next step involves promoting the content with the intention of attracting a highly-targeted audience.
Of course, that may sound like too much work, but with a bit of practice and support, you'll realize that the whole process can be quite rewarding.
How do I pick a niche (Amazon affiliate sites)?
It's recommended to go for a topic that you're passionate about because you'll be more engaged.
Alternatively, you can choose to review products you've used or are planning to use. And there are no restrictions as to the kind of niche one can select.
How do I get content for my site?
You can have your content written by dedicated service providers such as Human Proof Designs. Alternatively, you can give content mill authors a shot through platforms like iWriter.
And finally, as we conclude let's get to the most critical question of all.
How long does it take to make money with Amazon Affiliate?
Affiliate marketing isn't a get rich quick scheme. It takes time to time for those clicks to convert into sales.
Depending on the quality of your marketing strategy, the age of domain and target market (niche), you can expect to make a few sales within the first 90 days of becoming an Amazon Associate.
That will give you a much-needed lifeline to keep pressing on…
On average it takes a minimum of 12 – 18 months to build a consistent source of income through this method, which is why many affiliates make multiple sites in various niches to diversify their commission.
Finally, patience is the essential advice in this Amazon Affiliate Marketing For Beginners guide.
The ability to keep nurturing your investment of time and energy until one day when all the hard work starts paying-off and monthly checks and deposits from Amazon become the norm.